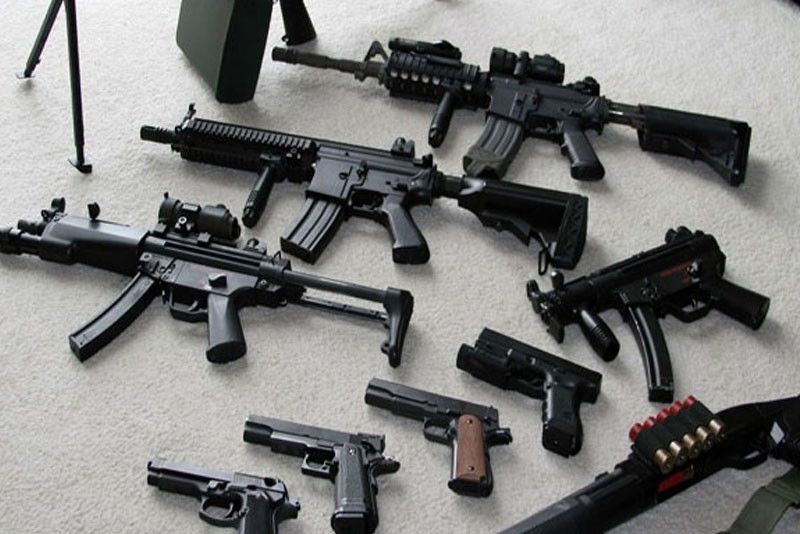 180 ra sa kapin 500 ka armas nalisensyahan
CEBU, Philippines — Napalisensyahan na ang 180 ka lainlaing matang sa armas nga gipanag-iya sa kagamhanan sa dakbayan sa Sugbo, apan gidid-an sa Camp Crame ang mga opisyal, apil na si Mayor Tomas Osmeña sa paggamit niini.
Matud ni Ronald Malacora, hepe sa General Services Office (GSO) sa Cebu City Hall, nga giaprobahan na sa Camp Crame ang aplikasyon sa siyudad alang sa License to Own and Possess Firearms (LTOPF) ug Firearms Registration sa mga armas.
Apan nahukman sa mga opisyal sa kapolisan nga ang maong 180 ka mga armas nga anaa gideposibo sa PNP, dili na itugyan pagbalik ngadto sa City Hall bisan og giaprubahan na ang lisensya ug rehistro sa armas.
Si Malacora miingon nga ang kadagkoan sa kapolisan mipasabot nga ang maong mga armas ipagamit ra sa mga tawo nga ang mga trabaho kabahin sa security ug pagpatuman sa peace and order.
Gani giklaro sa kadagkoan sa Camp Crame nga bisan si Malacora nga maoy hepe sa GSO ug direkta nga nagdumala sa mga security personnel sa City Hall, dili mahimong pagamiton sa maong mga armas.
Wala pa kakuhai og pamahayag si Mayor Tomas Osmeña kabahin niini. Sa miaging tuig ang mga armas sa dakbayan gi-turnover ngadto sa kapolisan dihang mi-expire ang mga lisensya.
Ang dakbayan sa Sugbo mitugyan ngadto sa kapolisan og kapin 500 ka lainlaing matang sa armas, apan ang 180 ra niini ang naisyuhan og rehistro tungod kay ang ubang armas, wala na'y mga dokumento.
Ang uban sa maong mga armas gipagamit kaniadto sa kapolisan, mga opisyal sa City Hall ug kabarangayan, ingon man sa pipila ka kawani sa City Hall. (BANAT NEWS)