Arellano, San Beda shoot for finals berths in NCAA women's volley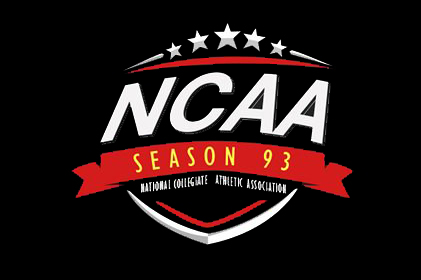 Games Friday (February 9)
(Filoil, San Juan)
9:00 a.m. -  CSB vs CSJL (jrs)
11:00 a.m. - SBC vs CSB (m)
2:00 p.m. - SBC vs UPHSD (w)
4:00 p.m. - AU vs JRU (w)
MANILA, Philippines — Defending champion Arellano University seeks a return trip to finals while San Beda shoots for its first ever appearance there as the two take on Jose Rizal and Perpetual Help, respectively, Friday in the Final Four of the 93rd NCAA women's volleyball tournament at the Filoil Flying V Center in San Juan City.
Ensured of a twice-to-beat edge after finishing the elimination round with 8-1 (win-loss) records, the Lady Chiefs and the Lady Red Spikers go for the jugular against the Lady Bombers and Lady Altas, the fourth and third seeds, at 4 p.m. and 2 p.m., respectively, which would set the stage for a best-of-three title duel set next week.
A playoff, if necessary, is scheduled on Tuesday.
AU is shooting for a second straight crown and third overall but coach Obet Javier said they need to focus on a dangerous Jose Rizal side before anything.
"We all know JRU is a very dangerous team so we have to prepare hard for them and not think ahead that much," said Javier, whose charges needed four sets to turn back JRU, 25-11, 22-25, 25-18, 25-16, on Jan. 16, in Filipino.
The Lady Bombers defied overwhelming odds by making the Final Four for the very first time and they are expected to rely on the power-hitting Shola Alvarez, a legitimate MVP contender who has led the league in scoring with an average of 21.33 points a game.
"We hope to show team character for us to have a chance against them," said Alvarez, who is playing her final season.
San Beda, for its part, bested Perpetual Help in their first duel, 28-26, 25-18, 29-27, on Jan. 11 but the latter has improved a lot after that loss by racking up five of its last six games.
"That loss was a wakeup call for the team and we hope it will be a different result this time around," said Perpetual Help mentor Macky Carino.
Meanwhile, San Beda and reigning titlist CSB clash at 11 a.m. in the first stepladder semis game, with the winner battling No. 2 Arellano U Tuesday in the men's division.
Perpetual Help swept the elimination round in nine games to automatically advance to the best-of-three finals.
comments powered by

Disqus