Generika-Ayala parts ways with Vicente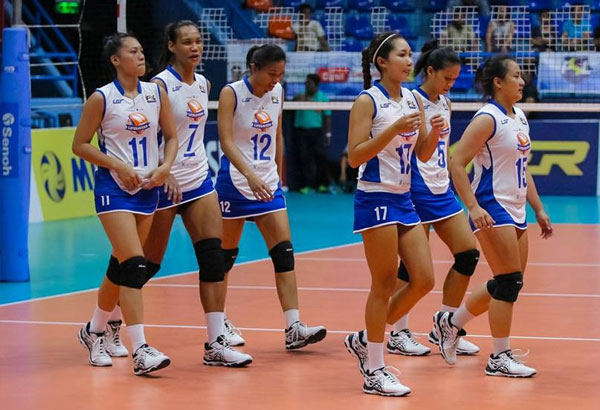 The Lifesavers formally issued the pink slip to the national team head coach after failing to advance to the semifinals of the Chooks to Go-Philippine Superliga Grand Prix last month. | PSL file photo
MANIILA, Philippines – The Francis Vicente era at Generika-Ayala has finally come to an end.
The Lifesavers formally issued the pink slip to the national team head coach after failing to advance to the semifinals of the Chooks to Go-Philippine Superliga Grand Prix last month.
According to multiple sources, Vicente sat down with Generika Drugstore COO Jay Ferrer Sunday afternoon and was told that the Lifesavers will be taking a different direction in the Grand Prix this February.
The insiders claimed that the Lifesavers had already started interviewing potential candidates for the head coaching position and are expected to come up with a decision in the next few days.
No names had been mentioned, but a young mentor from a rival league and an incumbent PSL coach are said to be on top of the list.
Vicente confirmed the veracity of the claim, saying that it could be a blessing in disguise as he gets to focus on his task as head coach of University of the East in the UAAP that starts on February 4.
Aside from that, he's also the head coach of the national team that will see action in the AVC Asian Cup in the latter part of the year.
Still, if an offer to coach a PSL team comes, he would definitely grab it.
"If there's an offer, why not?" he said.
"This development could be a blessing in disguise. At least I can now move on and focus on UE and the national team — if and when (Larong Volleyball ng Pilipinas, Inc. acting president) Mr. (Peter) Cayco calls me back."
Vicente had a roller-coaster career in the PSL.
He, in fact, was the mentor who piloted Philips Gold to a thrilling duel against Foton in the semifinals of the 2015 Grand Prix.
Bannered by Michele Gumabao, Melissa Gohing and Myla Pablo with Alexis Olgard and Bojana Todorovic as imports, the Lady Slammers gamely challenged Foton before dropping a sorry five-set decision.
After that, the Lady Slammers moved to the Premier Volleyball League and won two titles under the banner of Pocari Sweat.
Vicente, meanwhile, joined Generika-Ayala, which was making a return after taking a one-year breather.
His brightest moment with the Lifesavers came in the quarterfinals of the PSL Grand Prix when the Lifesavers pushed powerhouse Petron to the limit before swallowing a five-set beating.
With Darlene Ramdin, Penina Snuka and Katarina Pilepic as imports, the Lifesavers moved a set away from pulling off a massive upset.
But the Blaze Spikers were too experienced, too talented to be denied.
"That something I'm proud of," he said. "My team never quit. We didn't quit. We fought until the very end."
comments powered by

Disqus