Denden Lazaro apologizes for fan incident, but stresses right to defend 'personal space'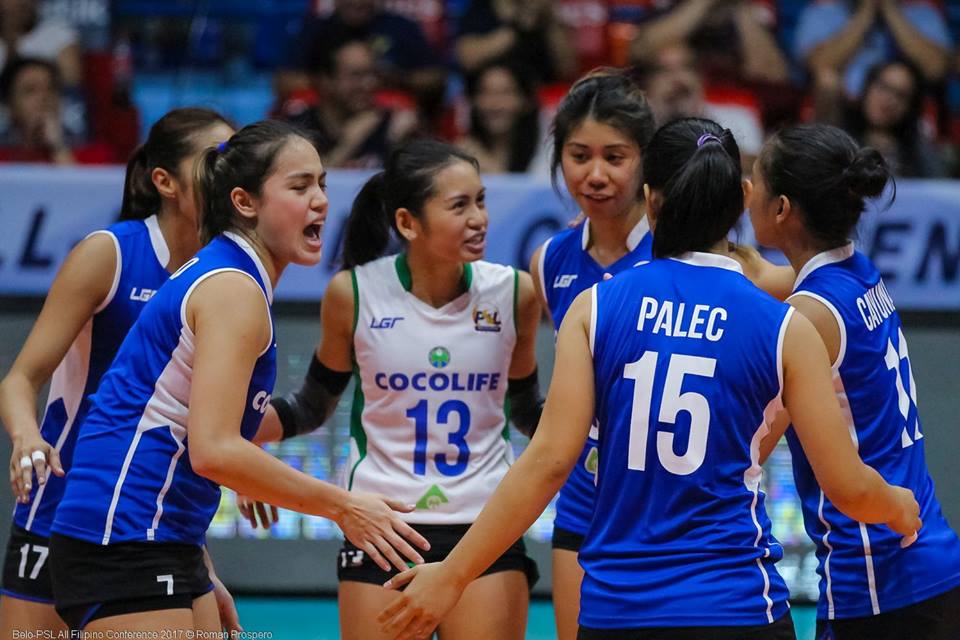 Denden Lazaro (13) and the Cocolife Asset Managers | Philippine Superliga/ Roman Prospero
MANILA, Philippines — National team libero Denden Lazaro defended herself regarding a video circulating online that shows her displaying an attitude toward a fan.
Lazaro was in Bacolod as part of the Philippine Superliga Spike on Tour and was caught on video shunning a fan who tried to put his arm on her.
The former Ateneo stalwart, in a series of tweets, said she apologize if she offended anybody but pointed out that personal space is something she values.
"There are certain situations that make a person feel uncomfortable like when random people invade one's personal space," she wrote.
The video sparked a debate, with spectators saying she was ungrateful and had a "diva" attitude.
But fans came to Lazaro's defense saying the volleyball star has the right to turn down if it makes her uncomfortable.
Lazaro is currently playing for the Cocolife Asset Managers in the PSL Grand Prix.
comments powered by

Disqus