With fight over, Pacquiao looks to resume Senate work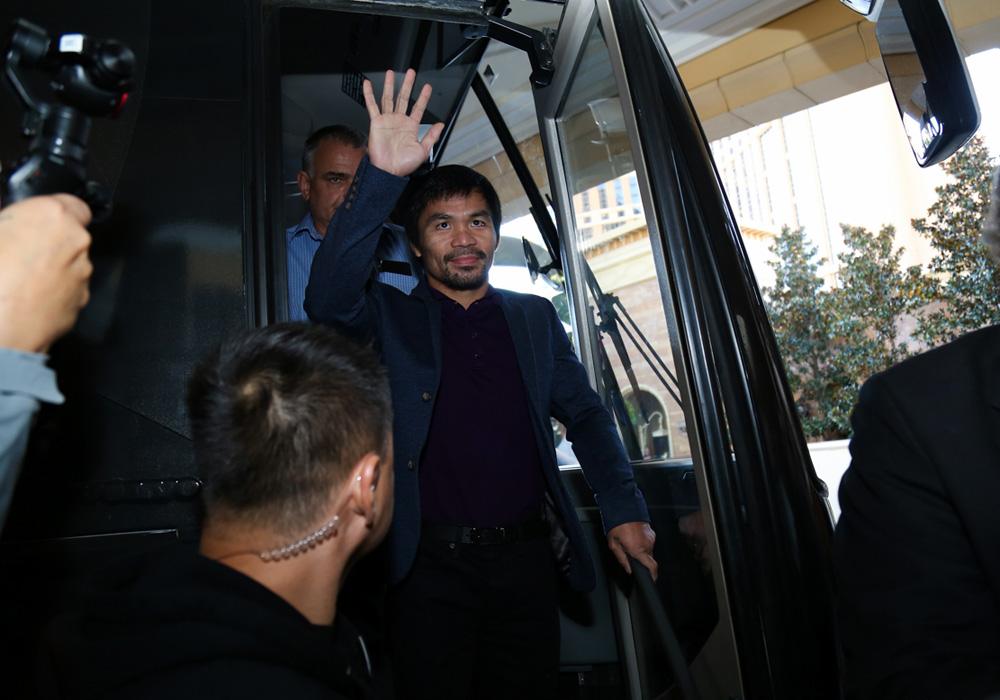 Manny Pacquiao | OSMP/Wendell Alinea
LAS VEGAS – One task is done. It is time for another.
After taking care of Jessie Vargas and reclaiming the WBO welterweight title on Saturday here (Sunday in Manila), Manny Pacquiao said he is now turning his attention to his pending tasks as a
member of the Senate of the Philippines.
"I can't wait to get back home to the Senate. It (Senate work) starts Tuesday," Pacquiao said in the ring shortly after his unanimous decision win over the hometown fighter.
Indeed, Pacquiao is rushing back home to attend to his legislative duties. The Filipino icon and some members of his entourage and office staff are scheduled to depart Las Vegas to Los Angeles on Sunday via plane, just a day after a hard day's work in the ring against Vargas.
From Los Angeles, he and his team will take a connecting flight to Manila for a 13-hour trip. Then he will immediately report to work.
Prior to Saturday's fight, Pacquiao has stressed that his boxing career won't interfere with his Senate duties. In fact, he fought Vargas while the Upper House is in recess.
Heading into the 12-round clash with Vargas, Pacquiao faced the question of whether he can juggle his career as a prizefighter and his job as a lawmaker.
The "fighting senator" held a significant portion of his training camp in Manila, working out at a gym just a stone's throw from the Senate building in Pasay City right after legislative sessions.
And with the dominant win, Pacquiao passed the test. His longtime promoter, Top Rank Inc. chief Bob Arum, was among those impressed.
"I was so proud of Manny. He worked so hard. It was a killer schedule that only he can complete," Arum told the media at the post-fight press conference.
For Pacquiao, the action now shifts from the boxing ring to the Senate hall.
 
comments powered by

Disqus