LAS VEGAS, Nevada - American boxing champion Floyd Mayweather on Wednesday welcomed international media practitioners to his training camp where he spends his days ahead of the much-awaited mega-showdown with Filipino fighter Manny Pacquiao.
Watch the LIVE stream of HBO Boxing's coverage of the Mayweather's Las Vegas Media Day.
Broadcast and video courtesy of HBO Boxing. Mobile users may switch to Desktop Mode to view the video.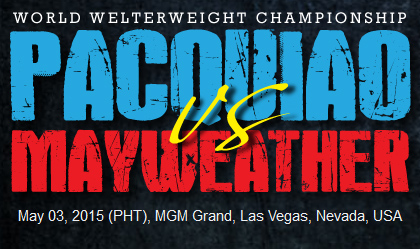 SPECIAL COVERAGE: Mayweather vs Pacquiao