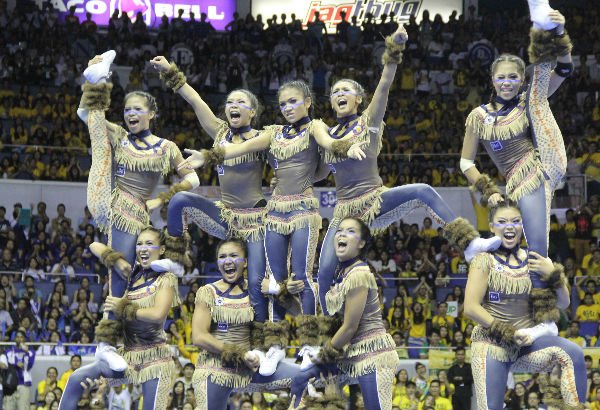 NU pep squad sporting a Native American-inspired costume. Photo by Emjae Villarey/philstar.com
MANILA, Philippines - Putting basketball aside, we could all say that cheerdance competition is the most anticipated event during the UAAP. Thanks to the heart stopping stunts, quirky facial expressions, unexpected falls and of course, the costumes. For this year, it was an afternoon full of rainbow colors, cosmic theme, bedazzling golds and navy-themed outfit.
Who do you think had the best costume this year? But first, let's take a look at the beautiful courtside reporters.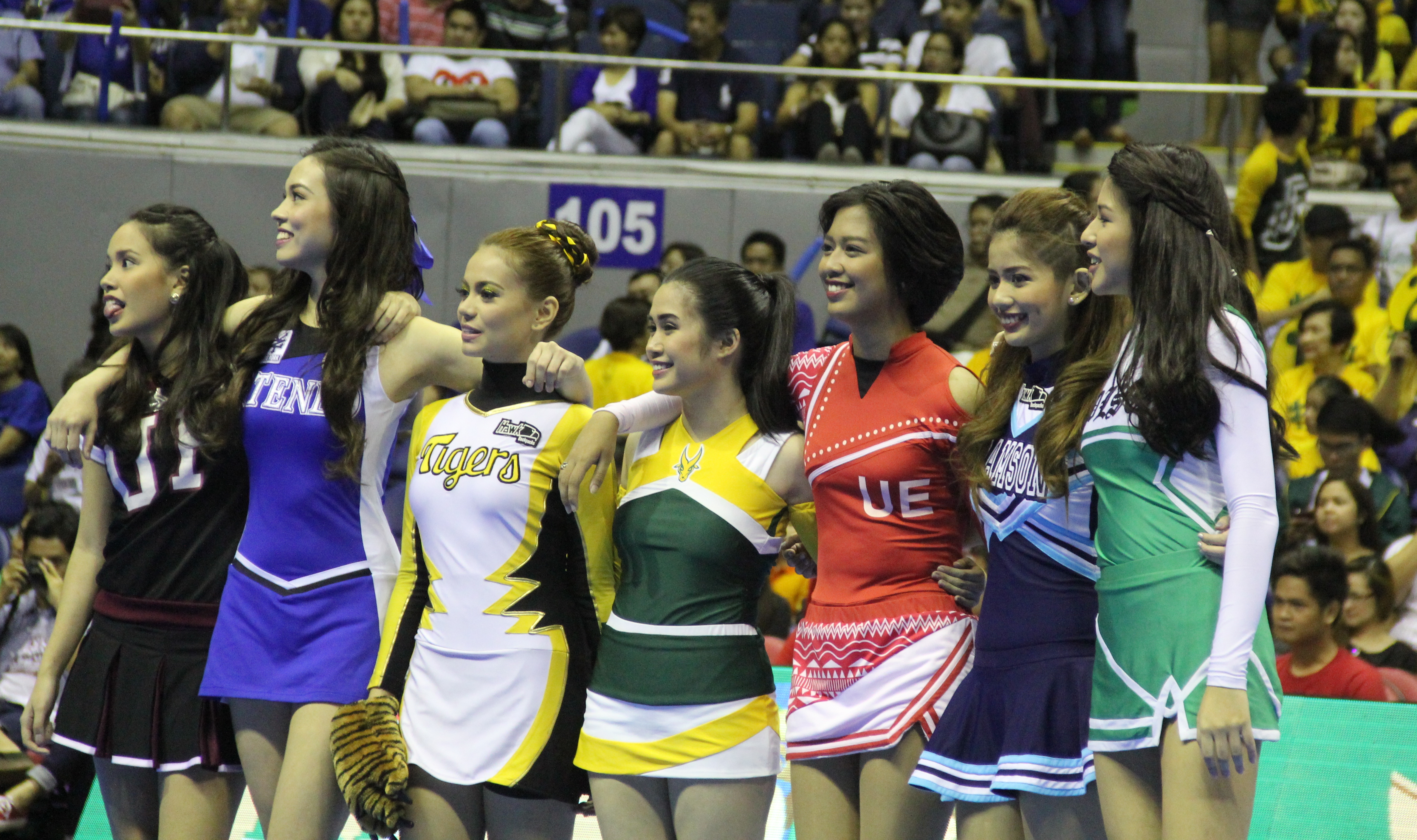 University of the East donned a Muslim-themed costume. They were the only University who had a Filipino-inspired ensemble.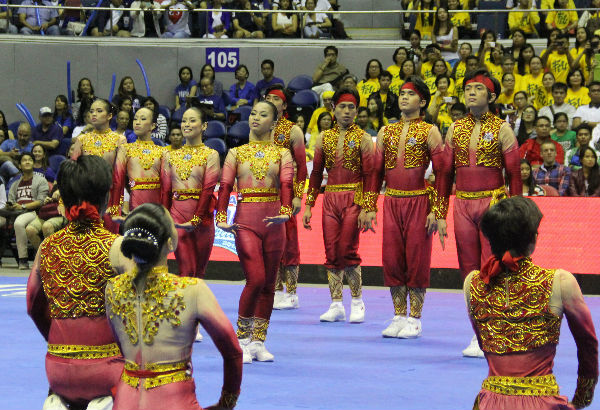 Far Eastern University went oriental this year. They incorporated Chinese in their costume by channeling Chun Li, without the buns for the boys, of course. The Tamaraws failed to make it to the top 3 this year.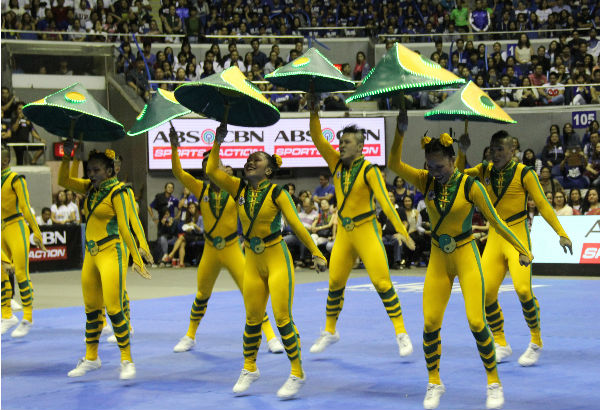 University of Sto. Tomas also had a Chinese theme - wearing yellow, black, and a bun. They also did the traditional "dragon (using tiger) dance" during their performance. The Salinggawi dance troupe managed to get third place this year.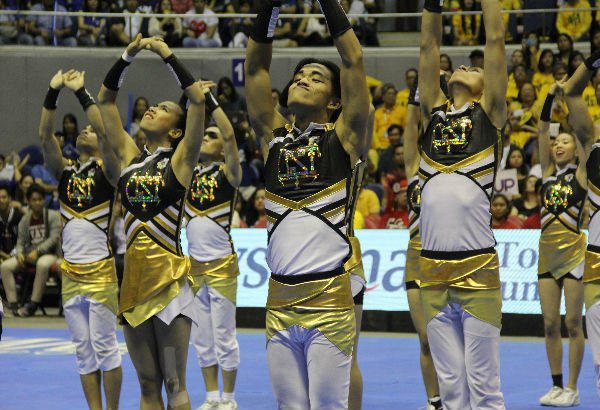 University of the Philippines sported a black costume with a rainbow twist. Representing equality, the UP pep squad put everyone in awe when the female cheerleaders lifted their male counterparts. To make their advocacy even stronger, UP Babaylan's flagg was passed around the coliseum. With the flabbergasting performance, they ended up as the first runner up.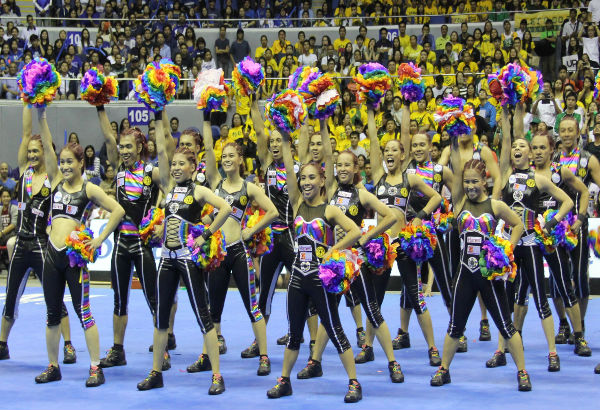 The Ateneo Blue Babble Batallion chose a preppy navy-themed outfit this year. Unfortunately for them, their Titanic sunk, placing last on this year's cheerleading tiff.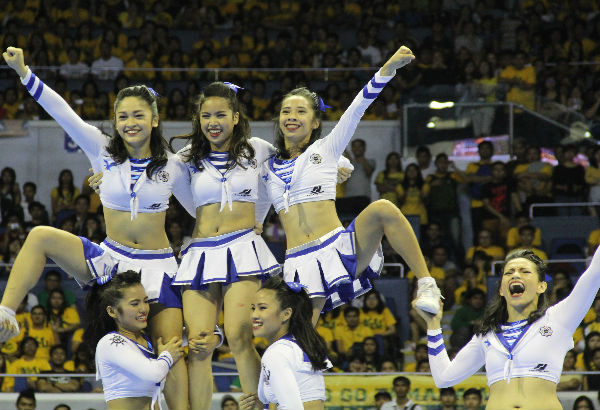 De La Salle University's squad opted for an intergalactic theme. The Star Wars music and the light saber completed their extraterrestrial performance.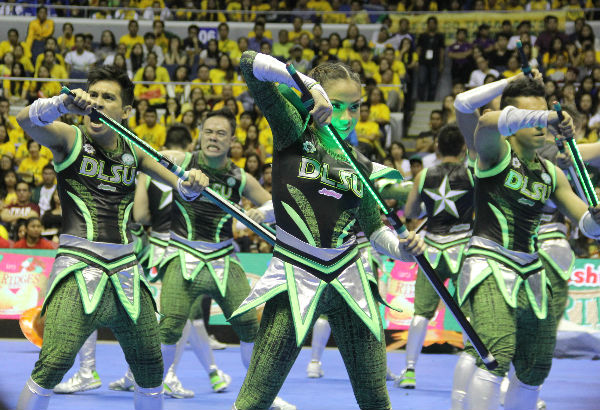 Adamson's pep squad carried a pirate-inspired performance, without the eye patch, but with treasure chests and telescopes. They kept it simple this year by wearing a blue and white striped outfit.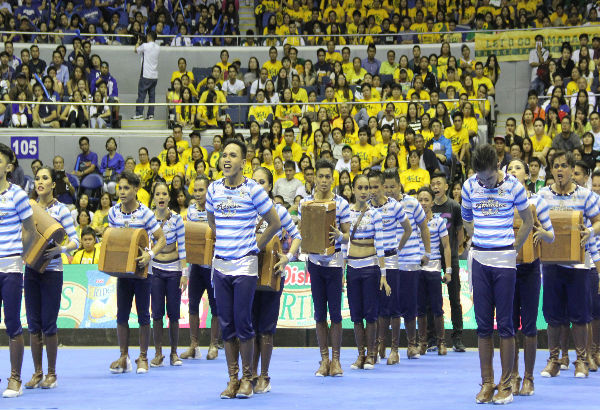 Last and definitely not the least is the National University. The Bulldogs had a back-to-back win this year. The girls did great in channeling Pocahontas during their Native American-inspired performance. Apart from the costume, it was the flawless stunts and dedicated performance that catapulted them to the top.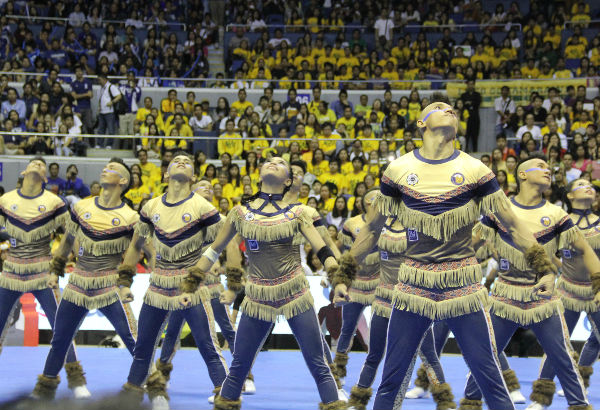 Meanwhile, here's what the people think of this year's costumes.