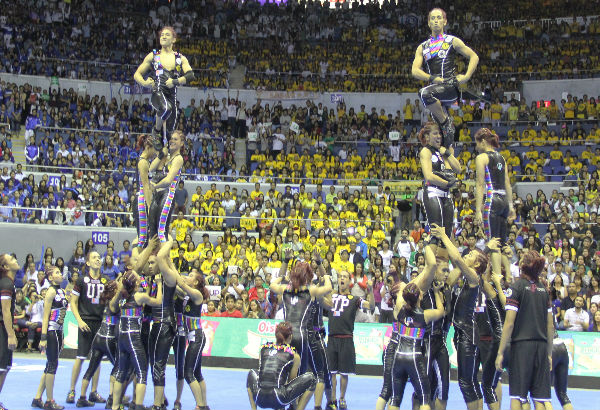 Those female muscles lifting the male cheerleaders. Photo by Emjae Villarey/philstar.com
MANILA, Philippines - Despite falling short of the title, the University of the Philippines's (UP) "pantay-pantay" stunt slayed the competition and delivered more than what the people expected.
Highlighting the equality theme, the female cheerleaders lifted their male counterparts in a pyramid.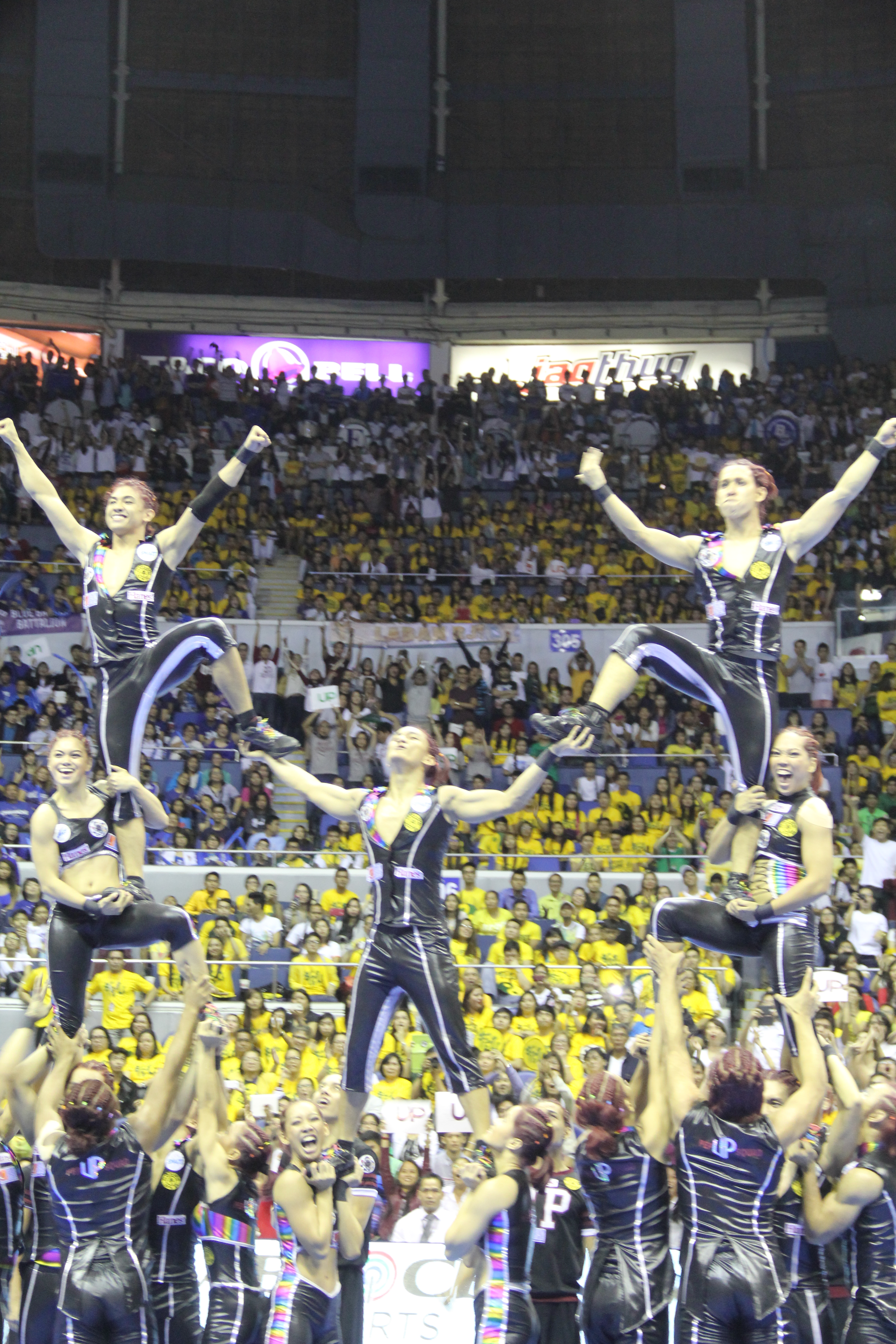 Photo by Emjae Villarey/philstar.com



It was not just the UP's pantay-pantay stunt, which made the cheers grow louder, it was the advocacy as a whole.







All the universities came and delivered skills during the cheer dance tiff, but UP showed that there is more to the cheer dance competition than the routine.