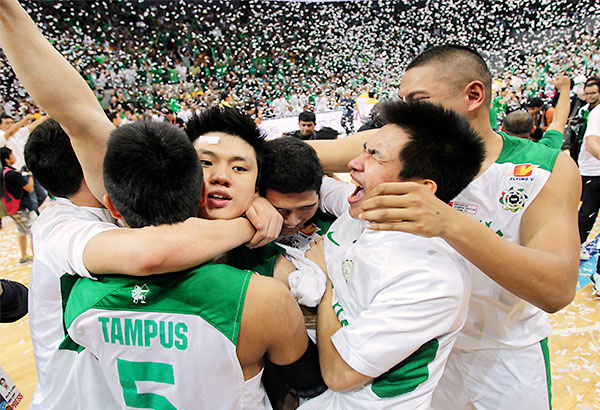 Jeron Teng hopes to brandish a 'new' weapon this season.
MANILA, Philippines - Rivals beware: Jeron Teng is adding the outside shot to his arsenal this season.
"He's improved a lot on his outside shot as well as free throw shooting. You'll probably see him shoot more treys this year," La Salle coach Juno Sauler said of Teng, primarily a lethal slasher.
Teng said he's been practicing on his perimeter game all year long.
"Yung coaches ko lagi nilang sinasabi (My coaches always I have to practice my outside shots because my opponents are sagging (when they guard) me already. So I have to develop my shooting not only for me but for my teammates kasi once ma-score ko yun, medyo mas mahihirapan sila to guard me (because when I make those outside shots, I'll be harder to defend)," he said.
He's working on his shooting touch under the supervision of one of the best gunslingers ever - assistant coach Allan Caidic.
Foul shots are getting equal attention on Teng's shooting drills.
"Kami ni AVO ang may pinakamaraming free throws sa team last year (Me and Arnold Van Opstal were the ones who took the most free throws last year) so the team will mostly depend on us in this aspect. Last year, my foul throw shooting was quite bad so I'm working to improve on it now," he said.