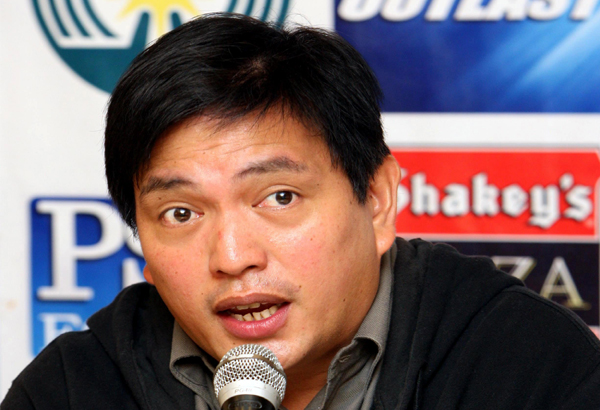 UP Fighting Maroons team manager Dan Palami File Photo
MANILA, Philippines -- University of the Philippines (UP) Fighting Maroons manager Dan Palami welcomed the news of Rey Madrid finally stepping down as the team's coach.
UP College of Human Kinetics dean Ronnie Dizer announced the decision on Monday as Madrid will serve out his tenure until Dec. 31 and agreed to help in searching for a new coach that will work full time.
Palami, who lobbied for a 'top-to-bottom overhaul' of the State U's basketball program after another disappointing UAAP season, told Philstar.com on Tuesday that the decision is a step in the right direction.
"I think the primordial question for UP is not really WHO the new coach should be, but WHAT kind of coach the team needs at this time. The WHO will come after," said Palami, who went straight to Europe for a business trip after the other team he is managing, the Phl Azkals, held camp in Qatar.
"This is what I hope to achieve with the search committee. What is clear is that there is a clamor for the team to do better in the next season, and our decisions will have a huge impact on how well we will be faring then," he added.
Palami will be part of the five-man search committee that also includes UP athletic director Ariel Juliano, former CHK dean Artemio Isido, College of Engineering dean Aurora Matias, and former UST coach and current GlobalPort coach Pido Jarencio.
Jarencio's connection with the school stem from his wife, who is a UP Alumna and active supporter of the school's activities and his friendship with Dizer that started when they worked together in the defunct Tanduay Rhum Masters in the PBA where the former served as the team's skills coach.
UP is set to host next year's UAAP and Palami wants the team to figure in the Final Four race, a tall order for a team that only won one game this season.