Back to Top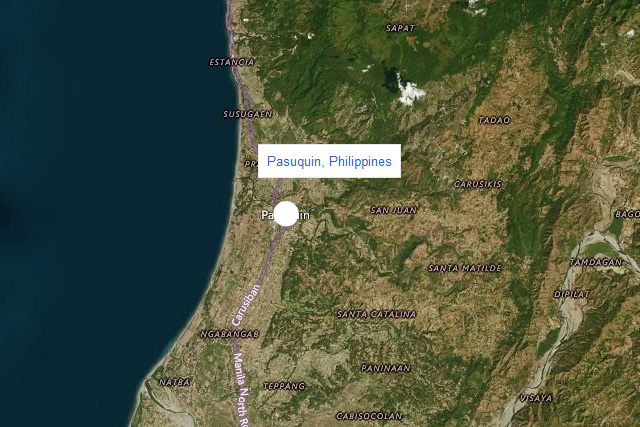 The barangay of Tadao in Pasuquin, Ilocos Norte is a mountainous area four hours away from Laoag City.
Blasts topple transmission towers in Ilocos Norte
LAOAG CITY — Two transmission towers of the Northern Luzon UPC Asia Corporation were toppled in Tadao village in Pasuquin, Ilocos Norte after residents heard two consecutive explosions last night.
Tadao is a mountainous village four hours away from Laoag City.
Police Senior Superintendent Jose Melencio Nartatez Jr. of the Ilocos Norte Police Provincial Office could confirm as of Friday morning what caused the explosion.
Nartatez said police investigators are already in the crime scene.
The 100-meter high towers are used for transmission lines of the Caparispisan Wind Farm in Pagudpud town.
The wind farm was a joint venture of AC Energy Holdings Incorporated, the Philippine Alliance for Infrastructure and the UPC Philippines Wind Holdco amounting $220 million.
Virgilio Calimbas, barangay councilor of nearby Barangay San Juan, said the blasts were so loud that it reached their area.
Lilibeth Gaydowen, communication and public affairs officer of the National Grid Corporation if the Philippines (NGCP), said power lines in the province remained normal despite the blast.
She said the affected towers are not those operated and maintained by the NGCP.
UPC Asia has not given any statement yet as of press time.
Latest
Trending
Recommended