Back to Top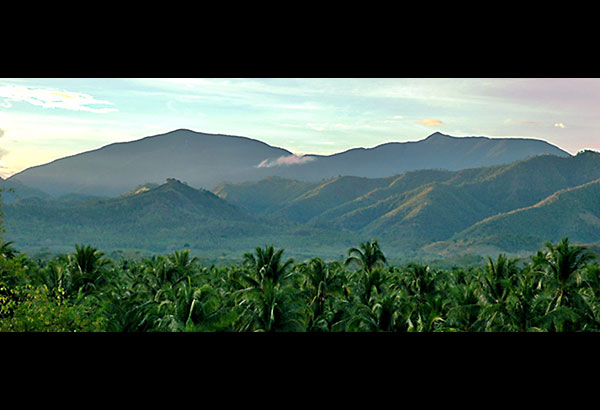 Photo from the official website of the San Isidro local government in Davao Oriental shows the Mt. Hamiguitan Range Wildlife Sanctuary, known for its 'pygmy' forest.
Mt. Hamiguitan nominated as World Heritage site
DAVAO CITY, Philippines – Mt. Hamiguitan Range Wildlife Sanctuary is again among this year's 40 sites globally nominated for the UN Educational, Scientific and Cultural Organization (Unesco)'s World Heritage List.
Mt. Hamiguitan, one of the country's richest biodiversity sites located in Davao Oriental, failed to make it to the Unesco list last year.
The mountain was declared a Protected Area and Wildlife Sanctuary under Republic Act 9303. It is managed by the Protected Area Management Board (PAMB) and the Protected Area Wildlife Bureau (PAWB) of the Department of Environment and Natural Resources (DENR).
Should Mt. Hamiguitan make it to the Unesco list this year, it will bring to six the World Heritage sites in the country, after Tubbataha Reef, the Cordillera Rice Terraces, the Puerto Princesa Underground River, the town of Vigan and local baroque churches.
Davao Oriental Gov. Corazon Malanyaon told The STAR that she is leaving for Doha today for deliberations on the Mt. Hamiguitan nomination.
"I am leaving for Qatar. I am very grateful. I feel it is something to be proud of. I am hoping we will get Unesco approval," Malanyaon said.
The governor said Mt. Hamiguitan deserves appropriate protection and environmental management, especially when climate change has become a reality.
While Unesco approval opens more socio-economic benefits for residents of Davao Oriental, the provincial government also hopes that Mt. Hamiguitan will be properly supported as a wildlife sanctuary.
Malanyaon will be accompanied by representatives from the local government in San Isidro town where Mt. Hamiguitan is located, as well as those from other environmental groups in the region.
According to the Unesco website, the World Heritage Committee is set to deliberate on the nominated sites as it meets in Doha, Qatar from June 15 to 25.
Unesco cites Mount Hamiguitan as it presents the highest and richest biodiversity in terms of flora and fauna per unit area, having unique, rare and threatened endemic species.
Inventory of flora species in Mt. Hamiguitan and its vicinity showed that its montane forest has 462 plant varieties, its dipterocarp forest with 338 species, mossy forest with 246 species and agro-system with 246 species.
Unesco also pointed out that Mt. Hamiguitan is one of the habitats of the endangered Philippine eagle, which is "of outstanding universal value for science and conservation" as the world's second largest eagle.
Unesco also cited the mountain as the only protected forest noted for its unique bonsai field or "pygmy forest" in an ultramafic soil – a result of the development of rock weathers that has left the soil with an unusually high concentration of iron and magnesium, causing it to be unproductive.
Latest
Trending
Recommended