Heneral Luna is John's second foray to the Oscars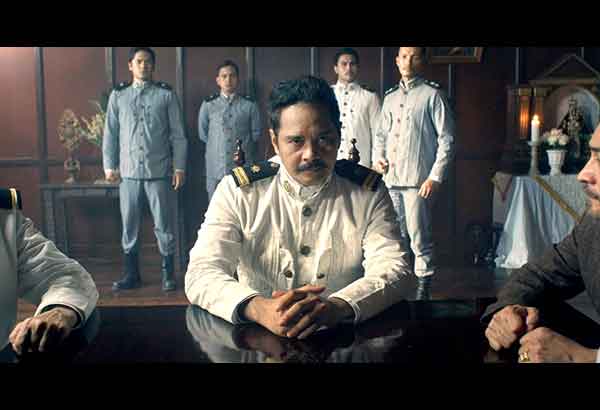 According to the official press release from Artikulo Uno, Heneral Luna is the country's "official entry" in the Best Foreign Language Film Category of the 2016 Oscars.
A little clarification: Just like several other Filipino films, Heneral Luna is an "official submission" but not yet an "official entry." Every year, hundreds are "submitted" for consideration in that category from around the world and the number is winnowed down to around 60, then shortlisted before the usually five "official entries" are chosen.
Still and all, it's an honor for the widely-praised, well-crafted historical epic to be chosen as "official submission" to the Oscars. Let's all keep our collective fingers crossed that it would make it to the Final Five. The Cannes challenge, initially thought to be an impossible dream, has been hurdled by Brillante Mendoza when he bagged the Best Director plum for Kinatay (Butchered) a few years ago.
Heneral Luna with John Arcilla in the titular role as Gen. Antonio Luna, opened nationwide last Sept. 9. It has been reaping rave reviews, thus attracting more crowds to the theaters, now numbering 105 as of last Sunday, more than the original number. Directed by Jerrold Tarog (Sana Dati, The Confessional) for Artikulo Uno (which also produced Bonifacio, Ang Tunay Na Pangulo for the 2014 Metro Filmfest, recently named Best Picture by the FAMAS), it features an ensemble cast that includes Joem Bascon, Archie Alemania, Alex Medina, Mon Confiado, Nonie Buencamio, Arron Villaflor, Epy Quizon, Art Acuna, Jun-Jun Quintana, Mylene Dizon, Bing Pimentel, with the special participation of Paulo Avelino. Artikulo partnered with Tuko and Buchi Boy Films, executive-produced by Fernando Ortigas and produced by Eduardo A. Rocha.
Ortigas and Rocha were quoted as saying, "We are both overjoyed by this great news. There are no words for the tremendous pride and honor that we feel, with the film being chosen to officially represent our country to the Oscars. In a way, it's most fitting, because this film celebrates us all as a nation, in the richest and most complex of ways. With the movie-going public coming behind us, and now this, there is very little to nothing that we can complain about. Sure, it would help if the movie made all its money back soon. But what we have right now is something that not even money can buy. And for this we are most grateful."
Heneral Luna marks John's second foray to the Oscars.
"The first was Metro Manila and it was Britain I was representing because it was produced and directed by a Briton, Sean Ellis," clarified John. "But this time, I'm very proud because I am representing my own country's entry."
Because he has the most number of films (Saranggola, Gatas and Munting Tinig) "submitted for consideration" to the Oscars, I would say that director Gil Portes is a "veteran" of the Best Foreign Language Category competition.
"You need a lot of money to get the attention of the Academy's 5,000 voting members," said Gil. "Some 400 of them are the voters for the Best Foreign Language Film but it's not known who they are. So you have to make 5,000 DVD copies of your films to make sure that the 400 are able to watch it. To have that number of copies made needs a lot of dollars."
Among the Filipino films "submitted for consideration" were (as Gil recalled): Inagaw Mo Ang Lahat sa Akin (by Carlitos Siguion-Reyna), Milagros (Marilou Diaz-Abaya), Segurista (Tikoy Aguiluz), Dekada '70 (Chito Roño), Ploning (Dante Nico Garcia), Ded Na Si Lolo (Soxy Topacio), Transit (Hannah Espia) and Norte (Lav Diaz).
"We only had $30,000 seed money as promo for each of our entries," added Gil. Too small. "All my three films were invited to the Palm Spring Film Festival which is believed to be the jumping board of entries to the Oscars. That was the same filmfest where Saranggola was shown. Pedro Almodovar watched it and he was reported to love the performance of Ricky Davao. Tinig was unofficially ranked No. 7 among the finalists, but only five were considered. Transit was a good movie but then it deals with a subject that the Jewish community didn't like. You know naman that 95 percent of the Academy members are Jewish."
Gil congratulated Artikulo Uno and wished it good luck.
"They made money," he said, "and it would help promote the movie."
By the way, the US theatrical release of Heneral Luna is set October/November.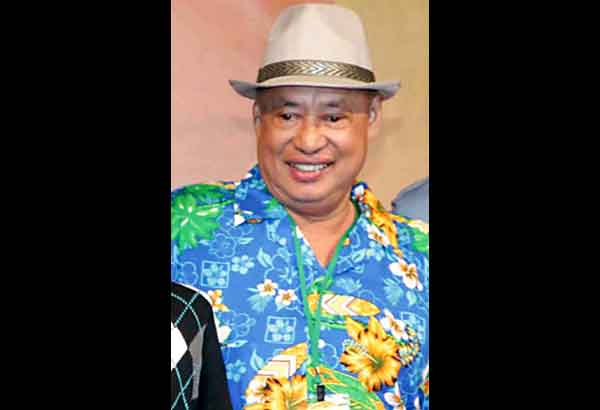 Director Gil Portes
Two by Oliver Tolentino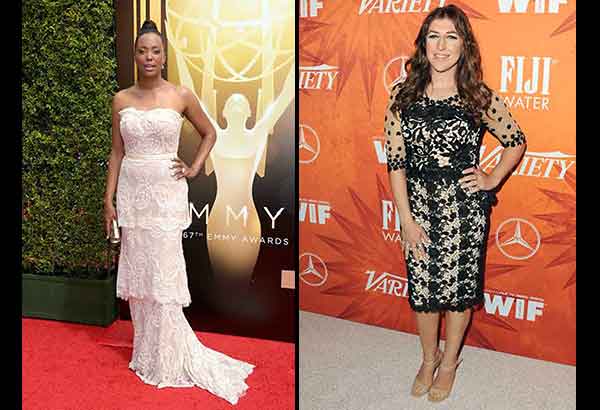 Aisha Tyler (left) wore a hand-beaded French lace gown by Oliver Tolentino accented by calado piña belt at the recent 2015 Creative Arts Emmy Awards in Hollywood. Meanwhile, Emmy nominee Mayim Bialik (right) wore a black quipure lace cocktail dress also by Tolentino to the Variety & Women Film Emmys party held down the street from Tolentino's boutique at Gracias Madre. Bialik was nominated for Outstanding Supporting Actress in a Comedy Series for Amy.
Mr. World-Japan half-Pinoy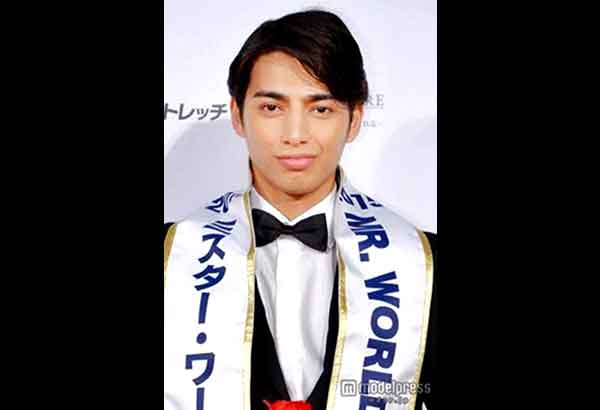 John Yamanouchi (photo), a Fil-Japanese looker, was recently proclaimed Mr. World-Japan 2015. He will represent Japan at the 2015 Mr. World pageant. The Philippines' candidate is model Sam Adjani. John is the son of Jiro and Joselyn Yamanouchi. His brother Jeffrey was a semi-finalist at the 2013 Mr. Philippines-International search. — Celso de Guzman Caparas
(E-mail reactions at entphilstar@yahoo.com. You may also send your questions to askrickylo@gmail.com. For more updates, photos and videos visit www.philstar.com/funfare. or follow me on www.twitter/therealrickylo.)