Will Cat be Phl's 2nd Miss World?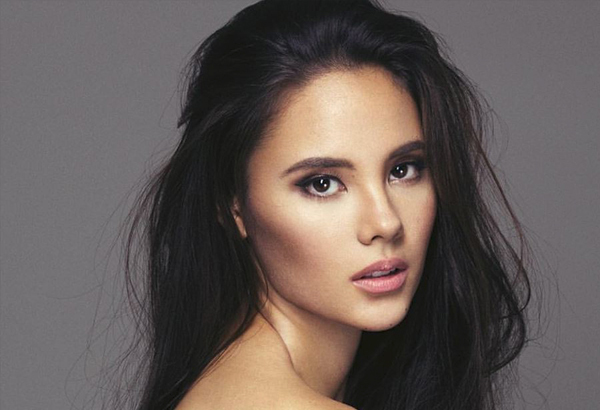 Before the Miss Universe pageant on Jan. 30, 2017, Filipino beauty-watchers are all eyes and ears on the 2016 Miss World pageant which will be held at the MGM National Harbor in Maryland, USA, to be hosted by Megan Young (for the third time), the Philippines' first Miss World (2013). The pageant starts at 3:30 p.m. on Sunday, Dec. 18, 4:30 a.m. (US Time) and 4:30 a.m. Dec. 19 (Manila Time), with a delayed telecast on GMA starting at 8 a.m.  
Until then, the question on everybody's mind will be answered — you know, will Catriona "Cat" Gray bring home the country's second Miss World crown?
So far, Cat is faring well among the 117 hopefuls. After securing a slot in the Top 10 Talent finalists, Cat's advocacy, Paraiso: The Bright Beginnings Project, was chosen as one of the Top 24 finalists in the Beauty with a Purpose competition.
The finalists were selected by a panel of judges headed by Miss World Organization CEO Julia Morley from a field of 117 charity projects submitted by all the contestants. The winner will automatically advance into the semi-finals.
Cat is in partnership with Young Focus that assists in giving free, accessible education to some impoverished Tondo kids. It features a pre-school learning program that develops the children's critical thinking skills called Child Care Plus. Children learn academics through hands-on experiences such as reading, language, mathematics and Filipino in creative study time. 
Other Filipinas who made the final cut through the years were: Pinky Amabuyok, fourth runner-up (1968); Vangie Pascual, first runner-up (1973); Ruffa Gutierrez, second runner-up and Queen of Asia & Oceania (1993); Mafae Yunon, Top 5 (2003); Karla Bautista, Top 5 and Queen of Asia & Oceania (2004); and Gwendoline Ruais, first runner-up and Queen of Asia & Oceania (2011). — With a report by Celso de Guzman Caparas
* * *
One hundred and twenty beautiful girls from all over the world competing at the 2016 Miss World Pageant visited the Big Apple last Dec. 7. 
Miss World-Philippines Catriona Gray was in NYC a week earlier. She graced a Meet & Greet led by Consul General Tess Dizon De Vega at the Philippine Consulate General a day before she left for the pageant proper in Washington D.C. She was also met there by Cory Quirino's sister, Cecilia Quirino, and members of the Fil-Am Community in NYC.
The ladies started their day early with a four-hour bus trip from the nation's capital. A brunch cruise with Bateaux Cruises afforded them a scenic view of the Hudson River, followed by a visit to Liberty Island.
A visit to New York would not be complete without a trip to Broadway so the delegates were taken to the Winter Garden Theater and watched School of Rock, then a quick walking tour around the Rockefeller Center.
The delegates were joined by Miss World Organization (MWO) head Julia Morley and reigning Miss World Mireia Lalaguna of Spain.
According to one candidate, Miss World 2016 is full of surprises.
"They surprise us all the time," she said. "We always get surprises. We did not have a clue we were going to NYC. First, the venue of the pageant's grand finals was moved to the posh newly-opened MGM Theater in National Harbor, then this! This is indeed the most exciting pageant in the world!" — Reported by Felix Manuel
(E-mail reactions at entphilstar@yahoo.com. You may also send your questions to askrickylo@gmail.com.)