Back to Top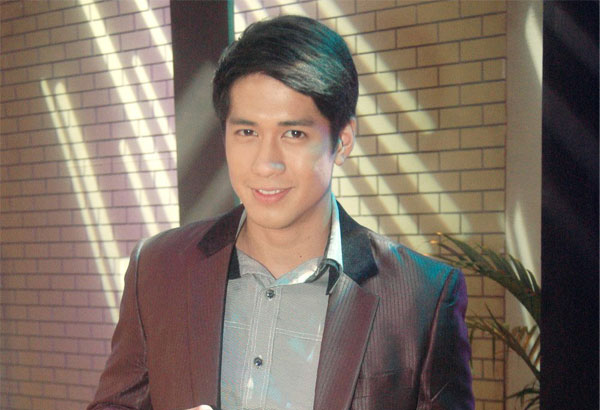 Aljur Abrenica delivers Arthur's emotions and nuances
All praises for Aljur as coffee prince
November 19, 2012 - 12:00am
MANILA, Philippines - 2008 marked a huge milestone for GMA Network when it began airing the widely popular Korean drama series Coffee Prince. Upon its first episode, viewers were immediately drawn to Arthur and Andy's world, taking part in their unconventional yet funny love story.
Fast forward to 2012, their whirlwind romance continues to fascinate fans as the Kapuso Network is airing its local adaptation, starring Aljur Abrenica and Kris Bernal.
In their reunion project, Aljur plays the role of Arthur Ochoa, the rich handsome owner of a run-down coffee shop, while Kris takes over the adorable character of Andy Gomez, a struggling breadwinner who poses as a man to be part of Arthur's all-male staff. But in a more hilarious twist of fate, Arthur commissions Andy to be his gay lover to ward off the girls his Mamita is asking him to date, oblivious to the fact that Andy is actually a girl. He then falls in love with him, or her, or him, and there begins an affair everyone will go crazy for.
During the early stages of production, director Ricky Davao expressed his concerns regarding how the local remake of Coffee Prince will be received by critics and the public, especially since the original version amassed a huge following that translated into high ratings. Then again, he was convinced by the strength of his cast, fueled by the strength of Aljur and Kris' on-screen chemistry, which is practically more than enough to set the show sailing.
Coffee Prince is a competition in the ratings game, not to mention a hot topic in social media and other online platforms.
And among the most talked about subjects is Aljur's performance. Many rave about his portrayal of Arthur in which he consistently delivers the character's emotions and nuances.
"Aljur is a revelation, to tell (you) honestly," admits Davao. "He's more committed to his craft now more than ever. Also, I noticed that his acting style has matured in a sense that he has learned to delve more into who the character really is."
When asked how is it working with someone like Aljur, he replies, "As a director, I'm inspired to work with people, especially actors, who genuinely surprise you. That's him, and I hope he continues doing a good job."
Latest
Trending
Recommended